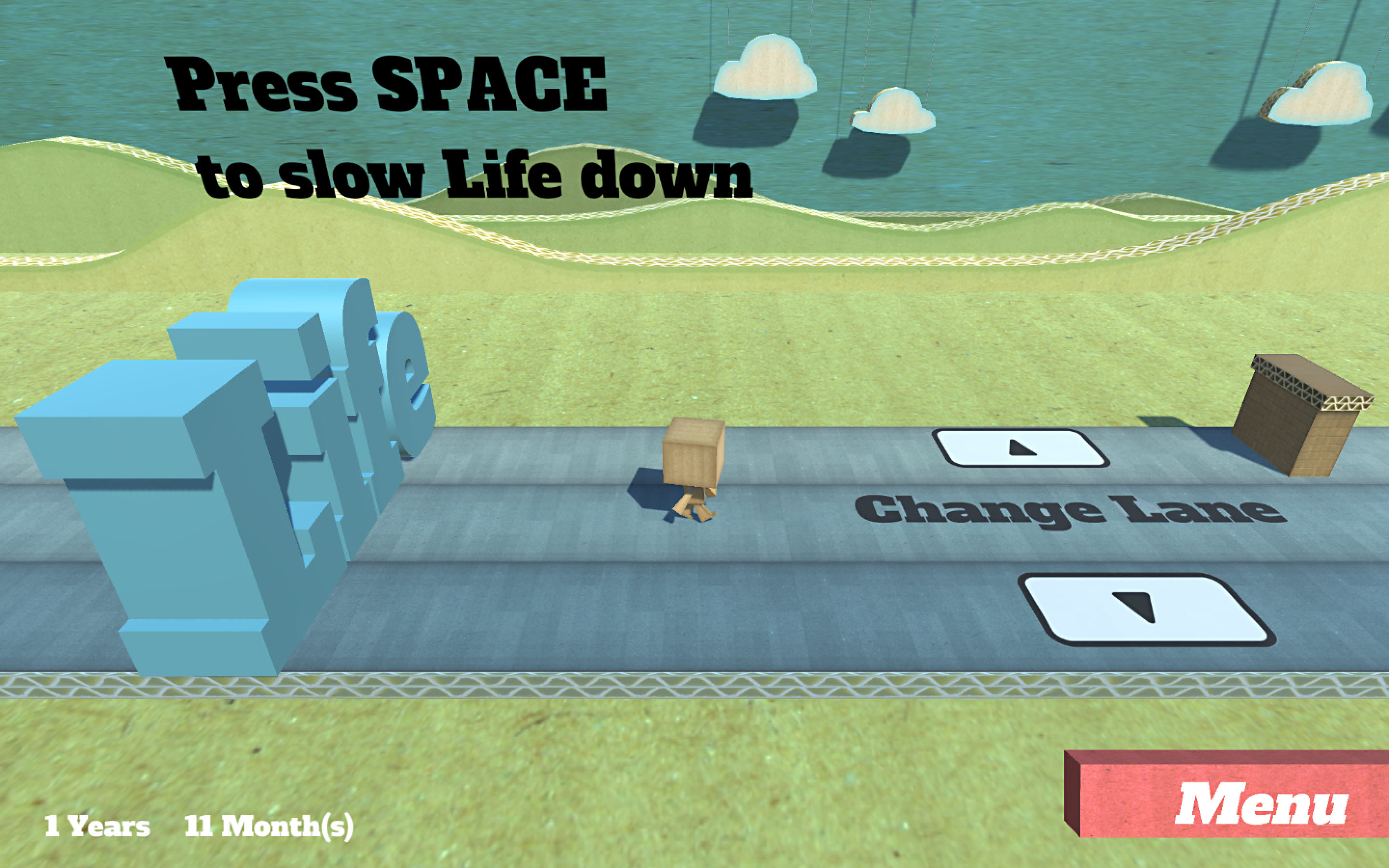 Run from Life
About
A short runner game where you have to avoid Life as long as possible.
This prototype was created during a module of the Bachelor of Arts in Game Design at the Zurich University of the Arts (ZHdK).
Credits
Music: "Little Idea" by bensound.com
Note
The WebPlayer Version may need some time to load and is a little buggy. If the WebPlayer Version doesn't work and you like to play the game anyway, feel free to download it below.